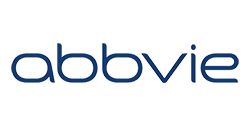 The Rheumatology SCE Revision Resource has been sponsored by AbbVie and is brought to you in collaboration with the British Society for Rheumatology.
Disclaimer
AbbVie has no influence or editorial input into the content of this website. The views and opinions represented within the fictitious questions are entirely representaive of Learna Ltd and are neither influenced nor representative of the views and opinions of AbbVie.
Similarly, all links to external sites within the reading list and assessment questions are entirely independent of the views of AbbVie. AbbVie does not have access to account information or results.
AbbVie do not control or endorse this third party website. AbbVie is not responsible for the privacy policy of any third-party website. We encourage you to read the privacy policy of every website you visit. Use of the data that you provide us with, or which is collected by us on StudyPRN, is goverened by Learna Ltd's Privacy Policy. By using our site, you consent to such processing.
---